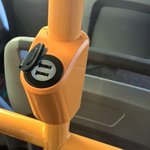 MyPragueapp New buses in #Prague feature #USB ports for charging electronics (mobile phones, tablets etc.) on the route 165 pic.twitter.com/KX11i1eWC7
BonitoTV #Niersbach: Bei der WM 2006 alles korrekt. - Bestätigt wird es von Silvio Berlusconi, Sepp Blatter und den Ingenieuren von VW.
@foobartel @tcaspers Okay, dann so: Hongkong (ich) gerade eher nicht, weil Manila, Shanghai, Bangalore aktuell am Projekt arbeiten.
@Schmidtlepp vielleicht heißt "inizierte" ja auch was anderes.
@tcaspers stell deine Systemuhr um, dann passt das. Jederzeit.
Ein nigerianischer Prinz im FIFA-Exekutivkommitee wollte erstmal 6 Mio, damit er 150 Mio zurück überweisen kann? Passt doch. #Niersbach
Riet heute dem chinesischen UX-Kollegen: "use your brain and question everything".

Die nächste Revolution geht auf mich, Prost. 🍻
❤️ @ T.G.I Friday's星期五餐廳上海店 instagram.com/p/9JK00Us0Yo/
Jetzt geht Twitter grad mal und ich bin zu aufgeregt, etwas sinnvolles zu schreiben. Hallo Welt. Test. Bier. Grüße.