Jung bin WildPark. Jetzt aber! #KSCBOC
Ist der Schiri eigentlich total blind? #KSCBOC
Dieses russische Sky Go hat heute sogar Zweikanalton. Leider gleichzeitig.
3 Chancen in den ersten fünf Minuten. Weiter so! Aber auch mal eine rein machen. #KSCBOC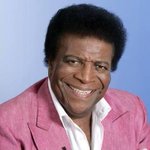 MaikButtowski Wurde immer wieder mit Nelson Mandela verwechselt: Morgan Freeman. pic.twitter.com/aUK0Wtu1gx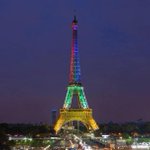 TommyAmar Eiffel Tower lit up as the South African flag. Great gesture. #RIPNelsonMandela pic.twitter.com/4E0nOsBeKE
Das glaube ich nicht. "@UberFacts: Sarcastic people tend to be more creative."
Trend: Rechnung nicht bezahlen, um noch kleine "Feature-Requests" durchzudrücken. Aus dem kleinen Feature wird dann halt ein keines Feature.
@tobiastom jepp. Aber nicht negativ gemeint. Man nimmt ihm die Vision ab und das ist wichtig ;-)
@tobiastom Finde ja das "today" schon sehr jobs-esk ;-)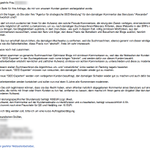 webrocker so, antwort an #seospacken ist raus. @webrocker pic.twitter.com/tvhsyAoga9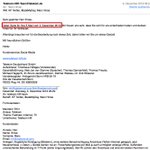 Social Media bei der Telekom klappt super.Ist ja keine Eile geboten,wer braucht schon Telefon+Internet @Telekom_hilft pic.twitter.com/qyl81n4IF7