PatzillaSaar Die kritischsten Momente in der Kinderziehung sind die 3 Sekunden, in denen du dich zwischen Moralpredigt und High Five entscheiden musst.
@tcaspers darf ich fragen um was es (initial) geht?
RT @snookca: With any redesign, you're going to solve some problems and create others. Aim to solve bigger problems than the ones you might…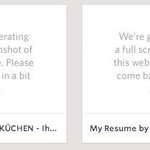 @hquadrat ja wie geil, die generieren Screenshots aus dem Zootool-Import. Man darf gespannt sein. pic.twitter.com/iwzvu1rqAd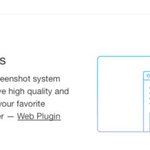 @hquadrat ohhhhhhh, da schau her! pic.twitter.com/2IGoTsvlqx
@hquadrat Jo. Aber ohne Screenshots bringts mir nix ;-)
"Keeping the look & fool of the old website".

Angebote kann ich.
Gerade bemerkt: in OSX 10.9.2 geht jetzt das Multimonitor-Dock so wie es soll. Hurra.
@paddya91 ja, wenn mein Akku auf einmal nur noch 2 statt 5h Restzeit anzeigt, erste Schritte: Skype aus, Spotify aus.
@paddya91 Und Video …. hach ja. Video ist ganz super. Da stürzt es immerhin nicht immer ab. Nur manchmal.
@paddya91 Seit MS da die Finger im Spiel hat zumindest. Crasht zuverlässig, wenn ich eine gesendete Datei öffnen will. Oder telefonieren.
@paddya91 was heißt "in den letzten Tagen"?
Nimmst ein Video von vermutlich bedröhnten Ravern, legst das Benny Hill Theme drunter, fertig ist das Knallervideo :D http://t.co/ac2OgAI4EI