@closingtag @derSchepp Ja klar, wenn dann der mit der "richtigen" Auflösung! Und die geht nur mit TB.
@derbatzen Schön ist auch, wenn die diese "virtuelle Festplatte" nutzen ;-)
@derbatzen das habe ich hier auch bei 4 von 5 Versuchen.
WM-Vorbereitung, Zusammenfassung heute: Löw verliert Führerschein, Mercedes mäht mit 2 Spielern als Beifahrer 2 Urlauber um. Jupp, läuft.
@yellowled Quasi das Corporate Logo on 1und1.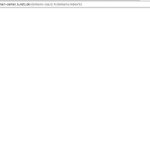 @yellowled so sieht es in der Regel aus (gerade wieder)..pic.twitter.com/JAlUghWTIGIG
@yellowled es dauert alleine 5 Versuche, bis ich mal überhaupt ein "Dashboard" geladen bekomme. Und jedes mal in einem neuen Tab m(
@JonyIveParody You mean a 'fucking' In-App purchase? I'll buy it then.
@beate Jetzt weiß ich, was Du meinst.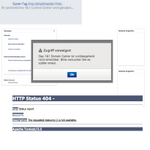 5 Minuten im neuen 1und1-Backend. Ein Traum. Oder: Wie man aus einem Haufen Scheiße einen Berg Scheiße baut. pic.twitter.com/yu08w0lG3F
@gr2m Is there any Sass option to use the Stylus syntax? I am so used to it and don't want to use brackets again…
@Fraeulein_Idee Schließe mich den wolkenaufreissenden (Glück)Wünschen an! Und falls schon nicht am Himmel, behalte die Sonne im Herzen.