Psssssst! Zdf stream bei 07:52
@paddya91 bin ja kein Amateur ;-) aber 5 min heute schon ist schon krass.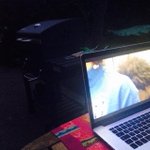 Grill zu, wm an. Liebe Kunden: ich bin 4 Wochen telefonisch nicht zu erreichen. pic.twitter.com/F4MxZWXgHJ
scottjehl I'd like to see a site like CSS Zen Garden, but where developers try to make the same responsive site score better on webpagetest.org
@pookerman So ungefähr. Eventuell auch erst 22 Uhr.
Anfrage: Konzeption Webshop.
Deadline: Dienstag.

Keine Pointe.
@silviii_t Versteh nur "Paella Paella Paella". Aber ok, wer's mag ;-)
@tcaspers SELBSTVERSTÄNDLICH! Du bist ja Selbständiger und hast immer Zeit.
@tcaspers Jo, ok. Dann ist alles zu spät.
@yatil @tcaspers Hm. Ne. Ich bin nicht für deren Dateimanagement zuständig. Die Website auch nicht. (wir reden ja von User Uploads)
@yatil @tcaspers Naja, ob man das 8-Megapixel-Bild auf dem Server braucht, sei mal dahingestellt. Ausliefern klar.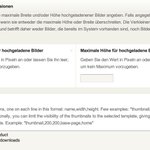 @tcaspers Weiß ja nicht, was Ihr da nutzt, aber sowas sollte sich vermeiden lassenâpic.twitter.com/DHNP64M489489