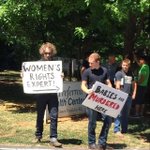 larafritzsche Lieblingstumblr des Tages: Amerikanisches Ehepaar demonstriert kreativ gegen Abtreibungsgegner saturdaychores.tumblr.com pic.twitter.com/tUPeRgz2BU
@lrsbck Ja, ich hau mir auch schon auf die Finger.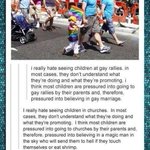 GeorgeTakei No offense meant, but this makes a valid point. pic.twitter.com/B9kj97DNjQ
Netter Versuch, @1und1hilfe, wir sind so einiges, aber sicher nicht Kunden von 1und1. So was von definitiv nicht.
@tobiastom Is it intentional that the "t" looks like a ghost? ;-)
@tobiastom You should go out and spray everything ;-)
Schade, dass nur der Kollege am Telefon war :D #lasttweet
Cold Call(!) von (Achtung: Festhalten) 1und1: "Wir machen ja auch Webseiten und würden Ihnen gerne Informationen zukommen lassen".

W.T.F.