HerrLevin_ Bin die Attraktion des ganzen Abteils. pic.twitter.com/1HpuRE2ORh
@martin_fa Denke das 4.7" ist so dünn, dass es auch schon wieder passt.
FabianBeiner Number of Exploits for … in the "Exploits Database": TYPO3 (12), Drupal (17), WordPress (417), Joomla (998).
@syn2 Auch wieder wahr. Schön wäre aber auch, wenn es sich vermeiden ließe ;-)
Bei Darmstadt-KSC wäre das dann wohl Sinsheim /o\
@FalkWussow Vermutlich. Aber was bei zweimal 1:1 unentschieden?
Beim Blick auf die aktuelle Tabelle der zweiten Liga stellt sich die Frage, wer bei diesem Stand am Saisonende in die Relegation müsste.Los?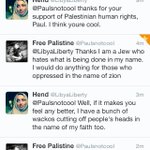 LibyaLiberty We need more of this kind of Arab & Jew dialogue. pic.twitter.com/Q6Ujtb40tr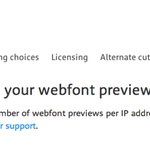 @MyFonts Why is this? This was the first font I wanted to look at. First time on your website..pic.twitter.com/g5kWtViOOwOw