FacesPics For the love of God, GET IT OUT! pic.twitter.com/sd7pTJxWjT
@phlp Oder so. Auch das macht keinen Sinn.
Ich meine JEDE einzelne Zahl. Nicht das Entsperren an sich. Ich vertippe mich jedes mal, weil die Zahlen nicht so schnell akzeptiert werden.
@heartcrazed Nene, jede einzelne Taste. Der kommuniziert ja erst, wenn ich OK drücke.
Ist Euch auch schon einmal aufgefallen, dass das Entsperren des Geräts unter iOS die Zahlen schneller akzeptiert als das Entsperren der SIM?
@FalkWussow Klar. Aber Adobe hätte sich ja einen Anbieter aussuchen können, der nicht ganz am Ende der Skala steht.
@Nok3s Gibt es ja recht häufig. Aber ich glaube nicht, dass es das war, was der Praktikant hier basteln wollte.
Bei dieser Alien-Hand ohne Daumen bekomme ich immer noch Kopfschmerzen beim Betrachten. #lasttweet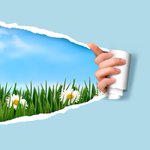 Adobe will 800 Mio. für Fotolia zahlen? "Qualitäts"offensive kann nicht der Grund sein. Passt ja aber auch irgenpic.twitter.com/P1gkqg2hHsqg2hHs
@yellowled ich dachte irgendwas mit Übersee ob der Aufregung. Aber Graz ist auch schön@Fledermausus