@martin_fa seltsam, habe noch nie was umstellen müssen.
@martin_fa das war da nie ein Problem. Seit ich denken kann nicht.
Immer wenn ich bei Domainfactory eine popelige DB anlegen will + dafür in die Rubrik "Für Profis" gehen muss, fühle ich mich geschmeichelt.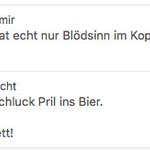 @echt jo.

Jaja, total lustig. Aber … hihipic.twitter.com/sUsCMtWnzaza
@MikeRiethmuller I know. But for the triangle gradient it doesnt make that much difference. Except - just discovered - the end "block".
The scroll indicator bar with pure CSS today… Imho there is no need for viewport units. Am I overseeing something? https://t.co/ppayyi2N54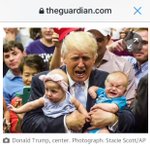 TheSteveBurnio And the winner of the caption competition is… pic.twitter.com/z0zWRlCqBF