Bbq view @ Långsjön, Brottby instagram.com/p/BI0XJShD_na/
Most awesome bbq location ever. In the middle of the lake. #raftbbq #flossgrillen @ Älgeby instagram.com/p/BI0RHRZDhPR/
🎵und am Ende der Straße steht ein Haus am See… 🎵 @ Älgeby instagram.com/p/BI0IabGDozI/
Endlich wieder ein Kaffeetassenavatar. 🇸🇪☕️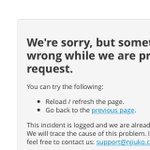 Ihr seid doch echt nicht ganz sauber, oder @KarlsruherSC. Genau gar kein Ticker der funktioniert. pic.twitter.com/zj8sE3ILSd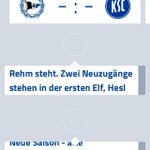 Die neue App von #nurderKSC performt wie erwartet. @KarlsruherSC pic.twitter.com/A9p5XvX2RE
@cybermat2000 Es gibt da bestimmt auch Abteilungen, die nicht so schlimm sind. Bisher haben die sich aber nicht bei mir vorgestellt.
- Breakfast organizer
- Flyer Designer
- Business Consultant
- Web Designer
- Business Insultant
- UX/UI/Frontend Designer

#firstsevenjobs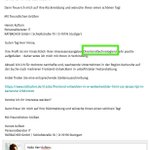 Fun with XING. pic.twitter.com/AxJXLXar12
MerseysideMarco Jurgen Klopp refusing to answer questions from a reporter who works for the sun. Top man. pic.twitter.com/4R5HVtDSHt
@yellowled Letzte Woche kam da so ein Olympia-Special über "beste Momente von Olympia" oder so mit ihr als Einsager. Same Thought.